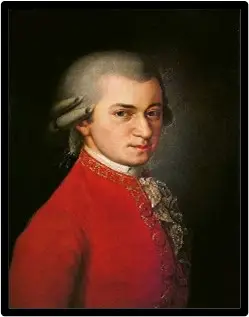 February 2, 2023
Delight and Longing in Mozart
In the piercing beauties of Mozart's instrumental music, we take great delight and often, at the same time, feel an indescribable longing. How does Mozart express these qualities, without words but so deeply and with so "divine" a perfection? In this presentation we will explore this question through close listening, with video clips of performances and visualization. The focal point will be a selection from the Gran Partita for winds – a piece that plays a crucial role in the movie Amadeus.
This presentation is intended for anyone interested in the understanding and appreciation of great music, and especially the music of Mozart.
Presenter David Stein studied music history and music theory at Columbia University and music therapy at New York University. David has a degree in Piano Performance from the New England Conservatory of Music, where he was awarded the Conservatory Prize in performance of modern music. He has been playing and studying Mozart for over 50 years.
Pre-registration encouraged / program begins at 3:30pm
Litchfield Community Center
421 Bantam Road
Litchfield, CT 06759
https://thecommunitycenter.org/event.php?id=15722