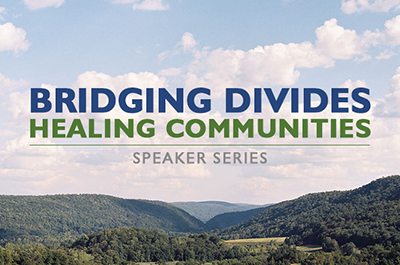 April 13, 2021
Bridging Divides, Healing Communities Speaker Series Part 1: The Inclusive Future
Tuesday, April 13, at 7 p.m. on Zoom
Bridging Divides, Healing Communities is a four-part speaker series exploring some of the forces and trends creating disparities and division, and how to take action locally to build common ground and solve problems together.
Part 1: The Inclusive Future will feature Deval Patrick, former governor of Massachusetts, and Antonio Delgado, U.S. representative, N.Y.-19, in conversation with Dr. Leticia Smith-Evans Haynes, vice president for institutional diversity, equity and inclusion at Williams College. They will discuss the systems and structures that for generations have oppressed people of color, and opportunities for reconciliation and repair through government and community-level action.
The series is hosted by Berkshire Taconic Community Foundation, The Berkshire Eagle and Berkshire Bank. All virtual sessions are free and open to the public, but registration is required.
Learn more and register at BerkshireTaconic.org/Speakers.
https://www.berkshiretaconic.org/bLearnbAboutBTCF/BridgingDividesSpeakerSeries.aspx