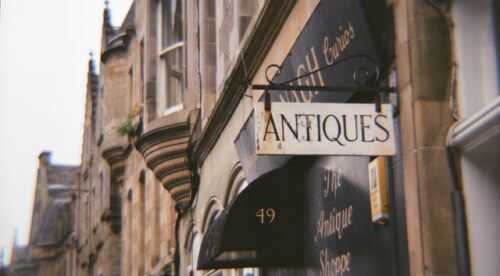 May 22, 2021
Antiques Appraisal Day
Litchfield Health and Wellness Resources is holding an Antique Appraisal Day on May 22, 2021 from 10:00-2:00 at St. Michael's Community House on South Street in Litchfield.
Do you have treasures or trifles? Find out! Bring your jewelry, coins, artworks and more. Appraisers will be on hand to offer verbal evaluations on up to three items per attendee.
In order to ensure a safe event for all participants, timed tickets are available for each hour in limited numbers. You may choose to bring one, two, or three items for evaluation and will need to select the appropriate ticket. Tickets cost $10 for the first item, $20 dollars for two items, and $25 for three items. All proceeds will go to support Litchfield Health & Wellness's community initiatives.
We will be practicing social distancing and masks will be required for ALL attendees. If you cannot wear a mask, please do not purchase a ticket as we cannot accommodate you and you will be turned away at the door.
Visit litchfieldhwr.org to get more information and follow us on Facebook for information on the work we do for the community.
St. Michael's Community House on South Street in Litchfield, CT