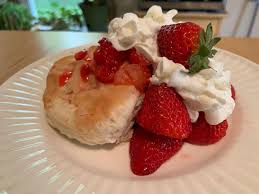 June 13, 2020
Torrington Strawberry Festival
9:00am
Come and enjoy a day of fun, shopping, food, and of course, delicious fresh-made strawberry shortcake at the 2020 Torrington Strawberry Festival!
We'll be welcoming back over 70 artisans from all around Connecticut and beyond, bringing all kinds of handmade and handcrafted products for purchase. Look for the special "strawberry" markers to find the vendor booths that are offering "strawberry themed" items!
There's no need to leave the event for lunch, just visit our Food Truck Arena. You can expect a collection of mouthwatering cuisine, including Cousin's Maine Lobster, Grilled Sandwiches' from Val's Vittles, Guacamole from Guac Star and more. Let's not forget delectable desserts from Ben & Jerry's Ice Cream.
And it wouldn't be a Strawberry Festival without Connecticut's BEST Strawberry Shortcake! On the pavilion stairs center park is the return of "Strawberry Central" the place where you will find Strawberry Shortcake, Strawberry Lemonade, Strawberry Pie, and other goodies as well!
Entertainment for the kids will be available as well, with the return of the "Strawberry Festival Express Train" taking people both young and old for rides around the park. Our official mascot, "Strawberry Shortcake" will be back and walking around to meet and greet, and take photos with. We also will have our handmade "Strawberry Cut Out" booth for yet another photo opportunity!
Come spend the day in the park, Coe Memorial Park in downtown Torrington, Saturday, June 13, 2020 from 9am to 4pm, rain-date is June 14th.