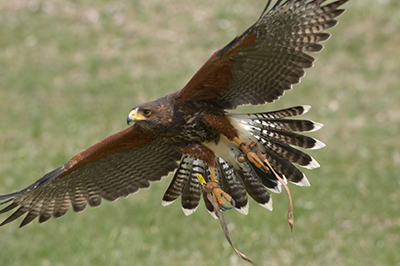 May 29, 2021
Strickly for the Birds
The Washington Art Association & Gallery is pleased to present "Strictly for the Birds"; a community and family friendly event The event will kick off at 9:30am with a bird walking tour at the Steep Rock Maricosta Preserve. At 11am, the event will resume at Town Hall with Skyhunters in Flight, a renowned demonstration of live birds of prey. Our partner Sharon Audubon will give a lecture on birds and the environment, participants will have an opportunity to have their photo taken with a live bird, and there will be a bird themed crafts table. During the afternoon, there will also be curated walks through a concurrent exhibit, Bye Bye Birdie which explores "the power of art to communicate the interdependence of humans and birds."
In keeping with current CDC guidelines, masks and proper social distancing will be observed.
Tickets for the event are $25.00 per family.
Washington Art Association & Gallery
Town Hall Lawn at Bryan Hall Plaza
Washington Depot, CT 06794
https://www.washingtonartassociation.org/events/strickly-for-the-birds