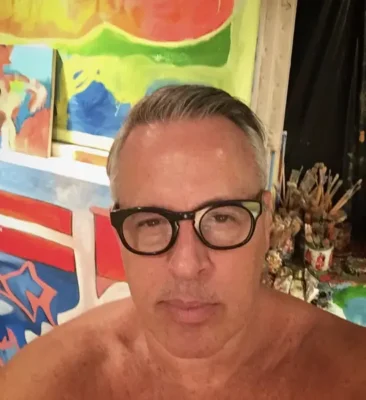 Nov 12 - 26, 2022
Steven Miller at amArtHouse
AmArtHouse is pleased to announce a select few paintings by the contemporary abstract artist and master colorist Steven Miller. Please join us Sat Nov 12, 2022 from 4-8pm to celebrate Miller's opening exhibition.
Mr. Miller works in oils on canvas in combination with images inspired by nature. He works in a series of paintings, usually working on from three to four at a time. He states that "These works still hold a strong fascination for me and continue to provide me with boundless inspiration. The work I produce is all about color, form and simplicity". Life quite simply as a force of nature captured on canvas.
Steven Miller has exhibited his work across the United States from New York to Los Angeles, and in Europe from London to Cologne. He is a Vinalhaven Fellow, a Rubenstein Scholar, and a Parsons School of Design Scholar. His work has been featured in "Sex in the City" and on the tv sitcom "Frasier" and in major Hollywood films.
Mr. Miller's work is in many private and public collections in the United States, Europe and Asia. His work has been added to the permanent collections of the University of Virginia's Bayly Art Museum and the Savannah College of Art & Design Museum in Georgia.
For additional information please contact AmArtHouse 1062 Bantam Rd Bantam, CT 06750
Miller's art can also be seen at www.byrdeandtheb.com through Sat 12/3/22.Steven Miller "Select Paintings" Nov 12-26, 2022
Opening reception Saturday Nov 12 from 4:00-8:00pm
Hours Tues-Sat 10:00am-5:00pm
AmArtHouse
1062 Bantam Road
Bantam CT 06750
Byrde + the b thru 12/6/22
10 Titus Road
Washington Depot, CT 06796