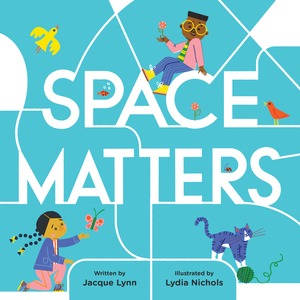 November 7, 2020
Space Matters – Children's Book Signing
Please join us for this fresh air book signing event with first time children's book author Jacque Lynn Schiller on the Wish House porch .
Gently encourage mindfulness and critical thinking through this playful and witty exploration of negative space.
Can empty space be useful? Can it lead to new perspectives and new appreciation? Might it even be inspiring? Find out in a winsome book that draws on a child's everyday experiences to prompt readers to look twice at their surroundings and notice the significance of sights, sounds, and spaces otherwise taken for granted.
Suitable for ages 4-7 and beyond.
The author Jacque Lynn has been a copywriter, party planner, and community volunteer. She lives in the Connecticut woods with her husband and a cat. www.byjacquelynn.com Instagram: byjacque
The Wish House
413 Sharon Goshen Tnpk
West Cornwall CT 06796
T. : 860 672 2969