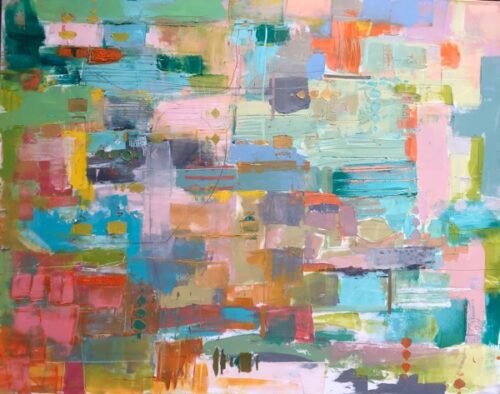 Oct 10 - Nov 28, 2020
Kathleen L'Hommedieu Nature Revealed
Byrde + the b is proud to present an exhibition of recent art by Kathleen L'Hommedieu with an opening reception Sat October 10 from 5-7pm.
L'Hommedieu's artwork includes landscapes, still lifes, waterscapes, and abstract paintings. Her art works are dreamy, ethereal and are reimagined combinations of landscapes, florals and ocean images. The artists states "Painting for me is freedom, magic, meditative and joyous". Her use of mark and color radiates her joy and revelations.
Born and raised in Connecticut, with a generous helping of travel, Kathleen has gathered a wonderful collection of landscapes to paint. She finds both freedom and connection in paint and is inspired by nature and travel. L'Hommedieu has a degree in Landscape Architecture and a Masters in Gardening from the University of Connecticut.
The exhibition runs through November 28, 2020.
Byrde + the b
10 Titus Rd
Washington, CT 06794
860 419 0422
Reception Sat. October 8 from 5-7pm
https://www.byrdeandtheb.com