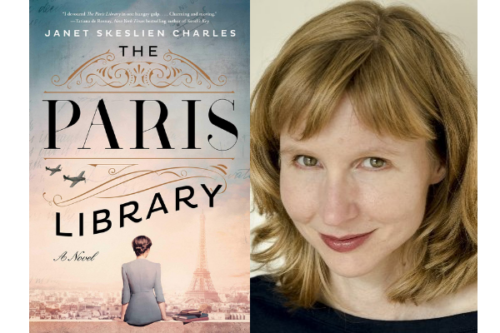 February 11, 2021
Janet Skeslien Charles, The Paris Library
Based on the true World War II story of the heroic librarians at the American Library in Paris Janet Skeslien Charles's The Paris Library is an unforgettable story of romance, friendship, family, and the power of literature to bring us together. Janet first became interested in the incredible true story of the librarians who stood up to the Nazi "Book Protector" when she worked as the program's manager at the American Library in Paris. The Paris Library explores the consequences of our choices and the relationships that make us who we are—family, friends, and favorite authors—and shows that extraordinary heroism can sometimes be found in the quietest of places.
Janet Skeslien Charles is the award-winning author of Moonlight in Odessa, which was published in ten languages. Her shorter work has appeared in revues such as Slice and Montana Noir. She divides her time between Montana and Paris.
Thursday, February 11, 2021
5:00 p.m. Eastern Daylight Time (EDT)
FREE. RSVP Required
Please note the earlier start time. The author will be joining us from her home in Paris.
Moderator pending.
http://bit.ly/2JR7wy7