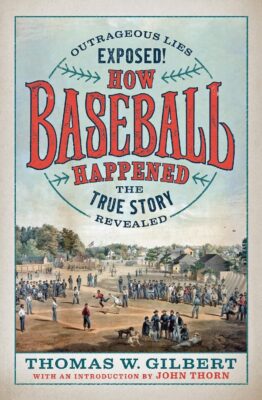 May 19, 2021
How Baseball Happened: Outrageous Lies Exposed! The True Story Revealed
April 19, 6:30pm on Zoom
Join us on Zoom for an illustrated presentation about the early days of baseball in America.
You may have heard that Alexander Doubleday or Alexander Cartwright invented baseball; that a club called the Knickerbockers played the first baseball game in 1846; or that Cooperstown, New York or Hoboken, New Jersey were the birthplaces of baseball. Thomas Gilbert, author and baseball historian, will shed light on these myths and present the real story of how baseball began and how it conquered the nation. Included will be a mention of Washington, Connecticut's own remarkable place in baseball history, with one of the earliest images of a baseball game in action: The Gunnery Reunion Game played on the Washington Green on August 4, 1869.
Register here to receive the Zoom link.