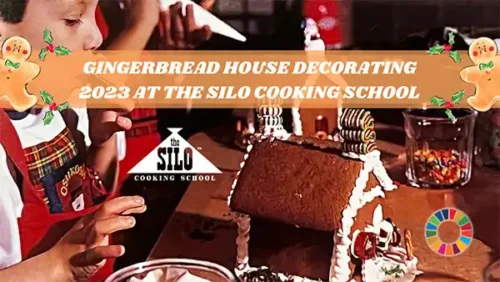 November 24, 2023
Gingerbread House Decor
Step into a world of holiday cheer with our enchanting Gingerbread House Decoration Classes! This delightful Christmas tradition, crafted by Ruth Henderson over half a century ago, has become a beloved regional landmark.
This year, we're thrilled to invite you to be part of this festive legacy. With limited spots available, you'll have the exclusive opportunity to create your own edible wonderland, perfect for bringing families and friends together this holiday season.
Imagine the joy and laughter as you adorn your gingerbread masterpiece with colorful candies and icing, all while creating lasting memories. These classes are not just about decoration; they're a gateway to a warm, jovial Christmas spirit that harks back to simpler times.
We will be offering a very limited number of only 9 classes for a total of 10 teams of two people starting on November 24, 25 and 26 from 9:30am to 5pm.
Classes are limited to 10 houses to be decorated by teams of 2 people and can be formed by any combination of kids and or adults.
Classes are offered at a first-come-first-serve basis.
Thank you very much for your support and kindness.
The Silo Cooking School
44 Upland Road
New Milford CT 06776
860 355 0300
https://www.eventcreate.com/e/gingerbread2023