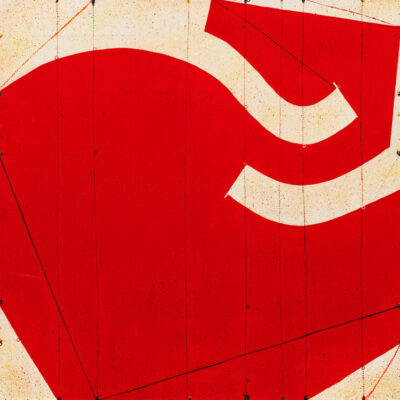 July 11, 2020 through August 14, 2020
Ciao Fonseca: Paintings
Ciao Fonseca: Paintings is an exhibition of abstract paintings by a modern master.
Born into a family of painters, sculptors, and writers, Fonseca was raised in NYC. His young adult years were spent in Europe: an apprenticeship in Barcelona with the painter Augusto Torres, then Pietrasanta and Paris. The artist's European point of view and experiences developed as Fonseca was removed from the mainstream American 1980's art scene.
Fonseca's paintings are a powerful hybrid of modern abstraction, grounded in classical roots, and executed with a tenacious attention to craft. Perhaps Fonseca's work, steeped and based in classical traditions, resonates more than ever in our high tech, modern world. In his compositions, there exist relationships of opposites: male and female, straight and curved, yin yang, light and dark, opaque and transparent.
Caio Fonseca's work combines lessons of Renaissance painting and 17th century Spanish art with 20 century Modernism (think Klee, Mondrian, and Picasso) yielding a Modern Abstraction. His paintings explore symbols, shapes, marks, colors, and spaces and are as much about what is not there as what is there.
Caio Fonseca's work is in the following museum collections: Metropolitan Museum of Art, NYC, Museum of Modern Art, NYC, Whitney Museum of American Art, NYC, Boorklyn Museum of Art, Brooklyn, NY, The Hirschorn Museum & Sculpture Garden, Washington DC, The Museum of Fine Arts, Houston, TX, among many others.
"Ultimately the work is to understand ourselves" Caio Fonseca
McCarver says, "I have been enamored of Caio's work for over 30 years since I saw his first show in Soho in 1993. I never thought I have a gallery all these years later, let alone being able to exhibit work of this caliber."
July 11, 2020 through August 14, 2020
11AM – 5PM — Thursday through Saturday
KMR Art Gallery
2 Titus Road
Washington Depot, CT 06794
www.kmrarts.com