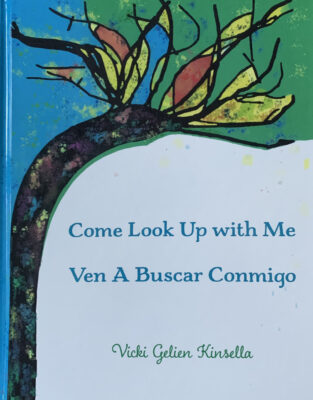 May 8, 2021
Bilingual Children's Book Signing
This is a Fresh Air Author Event of a bilingual book Spanish/English which also doubles as a coloring book with local resident and author Vicki Kinsella .
in her words :
Come Look Up with Me/ Ven A Buscar Conmigo was inspired by my appreciation for this life, our differences, our similarities and our precious time on this earth, which can not be defined.
"In the eyes of God, we are all brothers and sisters."
"A los ojos de Dios, todos somos hermanos y hermanas"
My book is bilingual, written in Spainish and English.
It has its own voice and speaks to all ages.
It encourages inclusiveness and personal observation. Come Look Up with Me is a book
which all generations and can enjoy together.
Don't miss a moment of the beauty and magic which surrounds us. This book will slow your
heartbeat, make your body relax and your eyes look towards the sky.
Come Look Up with Me moves you through poetry into magical moments. It teaches you
about appreciation and love. It is to be read to and by everyone and anyone you care about.
Author, Vicki G Kinsella
The Wish House
413 Sharon Goshen Tnpk
West Cornwall CT
06796