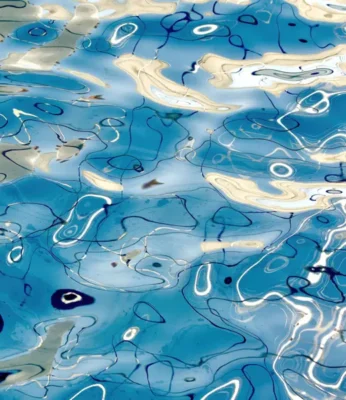 Nov 19 - Dec 30, 2022
Barbara Vaughn: Liminal Realities
KMR Arts is pleased to announce our exhibition, Barbara Vaughn: Liminal Realities. Join us for an opening reception with the artist, Saturday, November 19, 2022, 3:00-6:00 pm.
Liminal Realities presents a continuation of Vaughn's waterscape series. Photographing in ports and marinas around the world, Barbara Vaughn captures unique images of vibrant abstraction. Although they are unmanipulated photographs, her distinctive compositions depict scenes that are wondrous and enigmatic, imagery that straddles realism and abstraction concurrently. This is the fourth solo exhibition of Barbara Vaughn's work at KMR Arts.
"My desire is to create a visual puzzle for the viewer, born from the tensions between the representational and the abstract, the familiar and the unrecognizable, the physical facts and the photographic mystery. You're invited to decipher the truth.." – Barbara Vaughn
Barbara Vaughn is a fine-art photographer based in New York City. Vaughn's exploration of the parameters of vision and cognition provided the impetus to document abstraction in the real world. The resulting close-up details of urban tableaux, and her mesmerizing reflections in moving water, challenge us to recreate the original scenes and engage the viewers' power of imagination in unexpected ways. Since 2013, her signature waterscapes and other photographic series have been the subject of 12 solo and numerous group shows in the U.S. and internationally. Previous solo exhibitions at KMR Arts include: Synthesi, 2016, MAYDAY, 2018, and apart together, 2020. A former portrait photographer, Vaughn has photographed many luminaries in entertainment, business, and the arts. Her work has been published in numerous books as well as publications such as The New York Times, Time, Vanity Fair, Vogue, and Art in America. Vaughn graduated from Princeton University and attended the International Center of Photography in NYC, in addition to other photographic programs. She is represented by several galleries in the US and her artwork is in numerous prestigious private collections.
Print information for Barbara Vaughn:
All work archival pigment prints, editions of 5 in dimensions shown plus 2 artist proofs in variable sizes.
KMR Arts
2 Titus Road
Washington Depot, Ct. 06794
https://www.kmrarts.com/#/barbara-vaughn-liminal-realities-november-19-2022-copy/