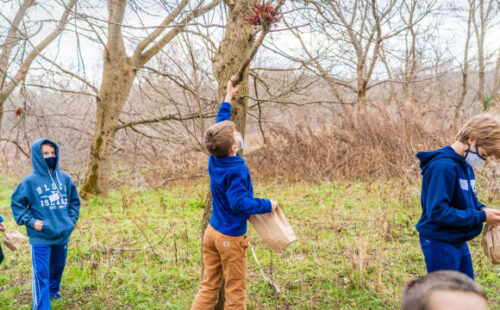 March 4 – May 16, 2021
ASAP! Look, Build, Play!
What could you build with sticks, rocks, mud, and moss? A fort? An obstacle course? A sculpture? Spend four virtual sessions with ASAP! artists Jenna and Jason imagining, planning, and designing possibilities. In the spring, we'll get outside and get dirty at Steep Rock Association's (SRA) Macricostas Preserve to forage for natural materials, and build our magical structures. Rory, Conservation Science Manager at Steep Rock will join us to talk about Macricostas and help us envision how we can connect our creations into one fantastic play path.
Virtual (invite will be provided via email)
In-person, Steep Rock Association – Macricostas, New Preston
Virtual
Thursdays from 4:00-4:40 pm
February 18
February 25
March 4
March 11
Outside
Friday, May 14, 4:00-6:00 pm
Saturday, May 15, 2:00-5:00 pm
Sunday, May 16, 2:00-4:00 pm
COST:
7 Sessions: $120, $108 for Region 12 residents
Supplies available for pick up at the ASAP! Office on Tuesday, February 16 from 4:00-6:00 pm. Please call Program Director, Ali Psomas, for Torrington/Waterbury pick-up locations/times 845-518-5859.