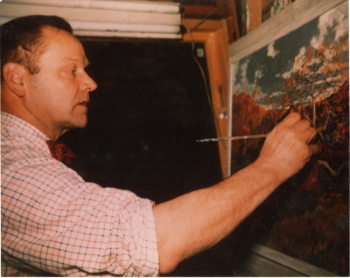 April 17, 2021
A Sense of Purpose: The Inspiration and Influence of Eric Sloane
11:00 A.M.
Tickets available by donation.
Join us for a conversation with Eric Forstmann on Eric Sloane!
For many years Eric Sloane resided in the small village of Warren, Connecticut. Sloane joined the growing artistic community and quickly made a lasting impression on the place and its people. The rural New England countryside would prove the perfect place for Sloane's work while fostering his overwhelming sense of community and purpose. Join us as renowned artist Eric Forstmann explores Sloane's creative inspirations, Warren of the 1960s & 1970s, and shares personal stories of Sloane's impact on a young artist, a small rural town, and the lasting effects today.
https://www.eventbrite.com/e/a-sense-of-purpose-the-inspiration-and-influence-of-eric-sloane-tickets-143261572219